Survival Cards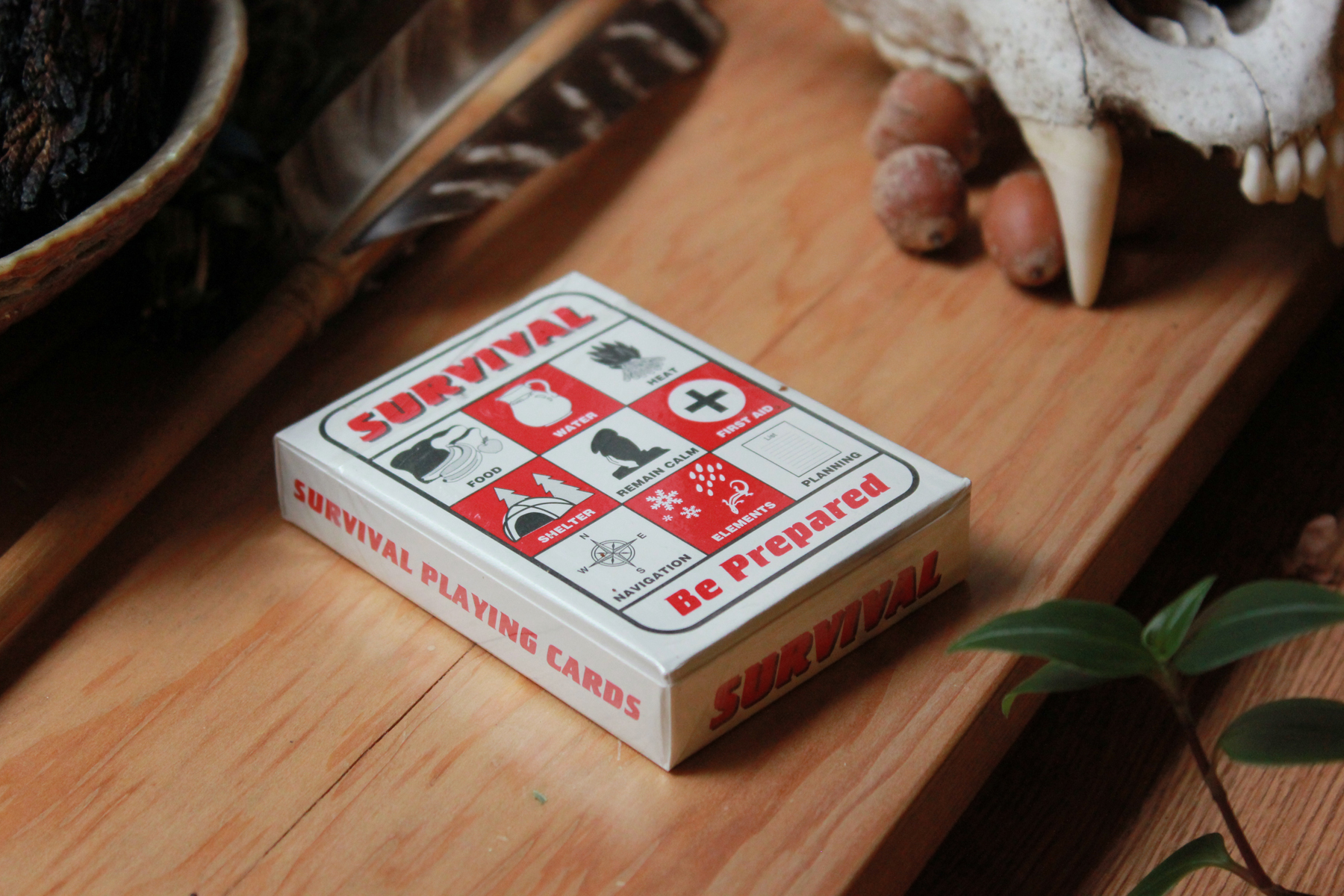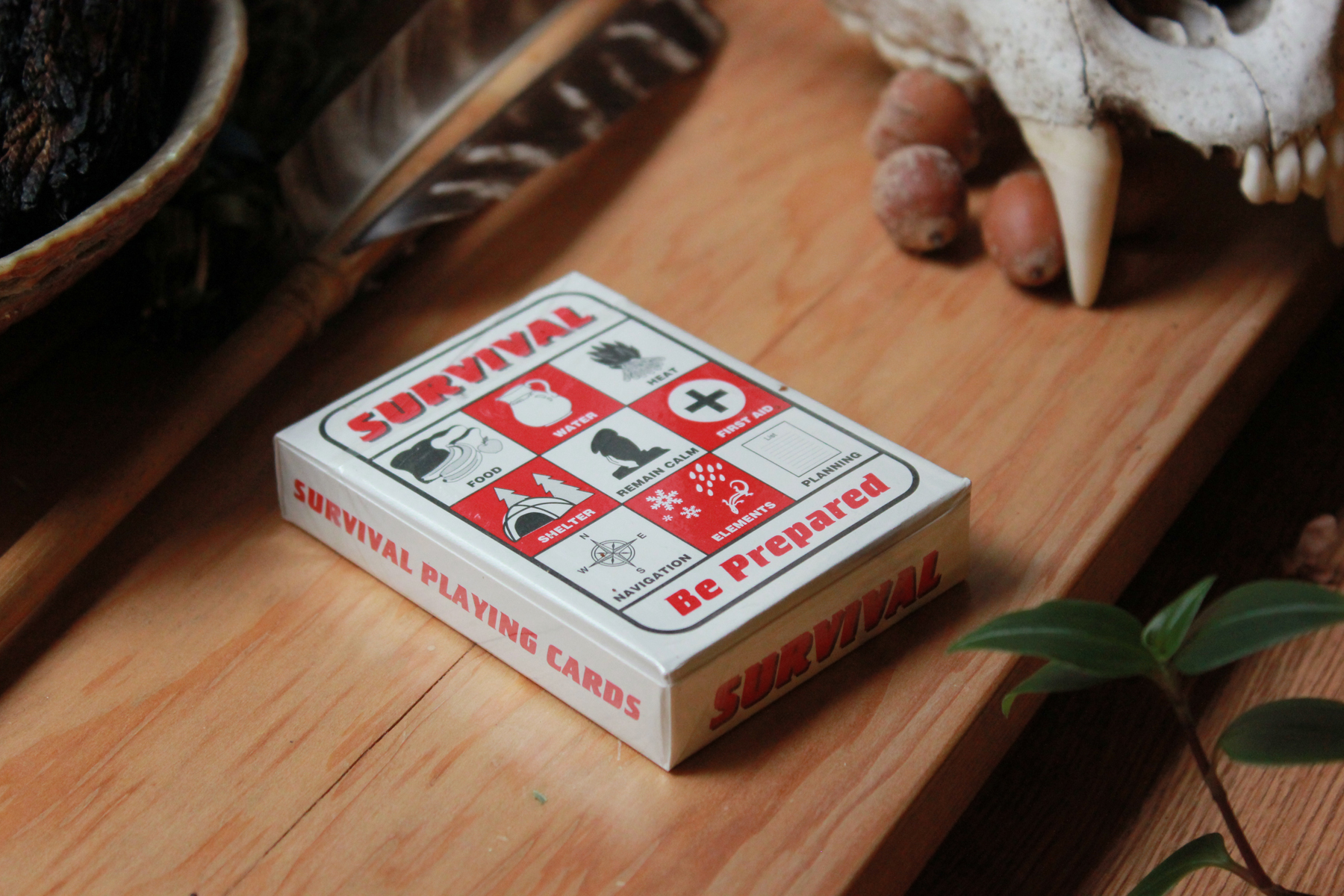 Survival Cards
A unique and fun way to familiarize yourself with crucial survival tips.
Survival Playing Cards were developed to help you in an outdoor emergency. Each regular playing card features a safety tip. Card information includes:
Hearts: Breathing, Bleeding, Shock, Hypothermia, Frostbite.

Diamonds: Fractures, Wounds, Heat Exhaustion and Heat Stroke, Heart Attack, Bites & Stings, Burns.

Clubs: Preparation, Campsites, Shelters, Fire Starting, Signals.

Spades: Water, Food, Becoming Unlost.

Survival Playing Cards will prepare you to think and act safely
3 1/2" x 2 1/2" Cards.